Heartsaver Classes
Heartsaver classes are for non-healthcare workers with limited or no medical training who need CPR/AED/First Aid certification for a job or other requirements.
Typical students in Heartsaver courses are child care workers, teachers, foster care workers, camp counselors, youth organization leaders, and coaches. This course is also ideal for parents, grandparents, babysitters, guardians, and the general public.
High school students are welcome in our classes, but please be above the age of 14.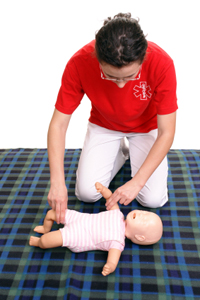 Heartsaver First Aid CPR AED
The full Heartsaver First Aid CPR AED course in 7 hours of instructor-lead classroom training.
The cost for the instructor lead program is $99.
There is no required written test for this class.
Upon completion of the class, students receive a Heartsaver First Aid CPR AED course completions card that is valid for two years by the American Heart Association.
Please go to our Sign-up page to see dates or to register for a class.